Stay fully charged and ready to game!
If you've ever found yourself frustrated having been halted from playing a new game because your controller battery ran out, then the Xbox Dual Charging Dock is for you. 
It eliminates unnecessary costs like replacement batteries and features a snap-down charging design with an LED battery indicator. It's powered via USB ports and also protects your controller from overcharge damage.
Never get cut off in the middle of a game again with the Xbox Dual Charging Dock.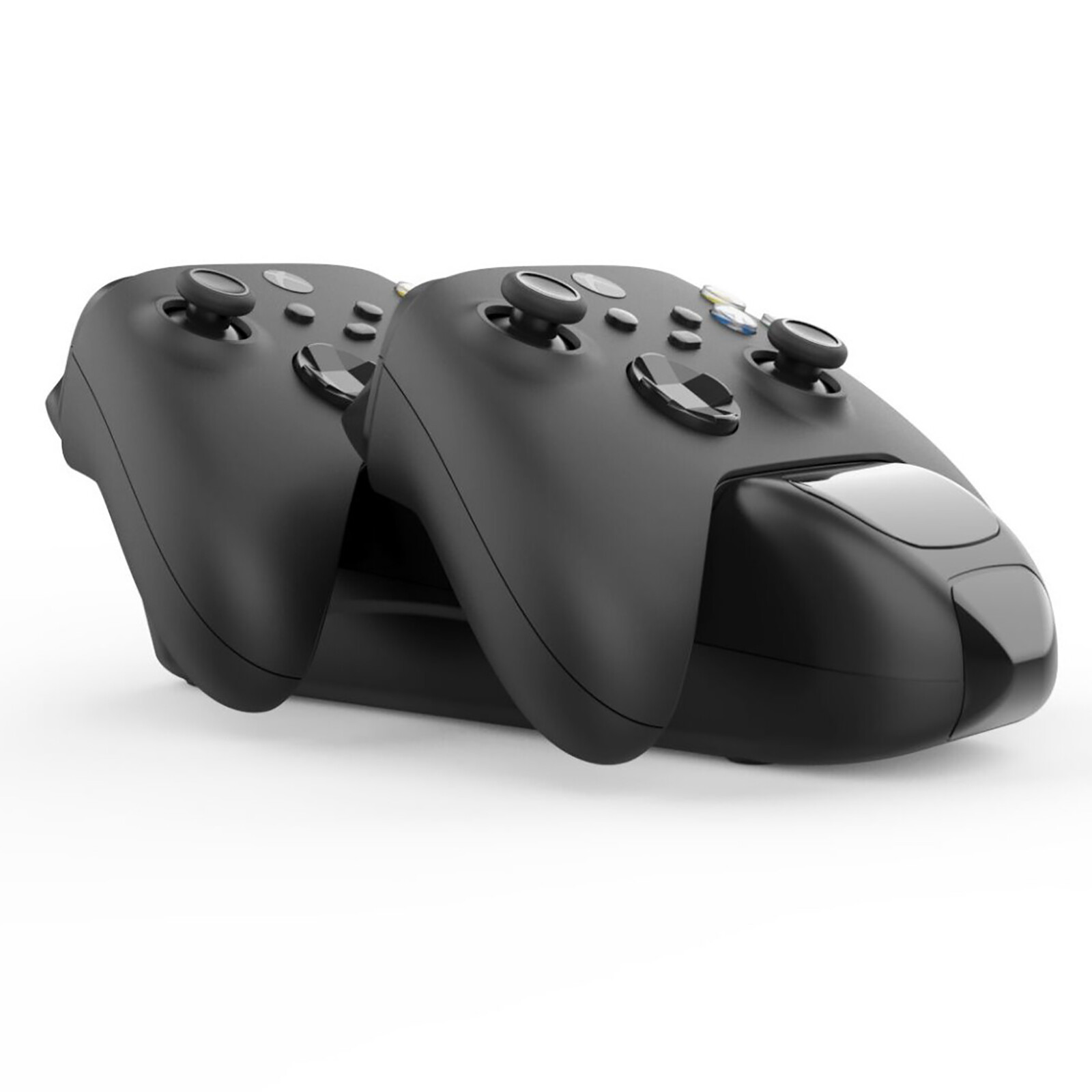 Key Features
Dual Capacity Charging: Charge up to two controllers simultaneously to save some time and energy. You can also keep the other on standby in the dock so you're all set for your next round.
Intelligent Features: It features technology that prevents overcharge damage and an LED indicator to let you know whether your battery is full or in need of a quick charge.
Rechargeable Battery: It includes two 600 mAh rechargeable batteries that maintain up to 4-5 hours of playtime each so the fun never stops.
Easy to Use: Simply pop your controllers in the contact type dock and plug in your USB cable to any power source.